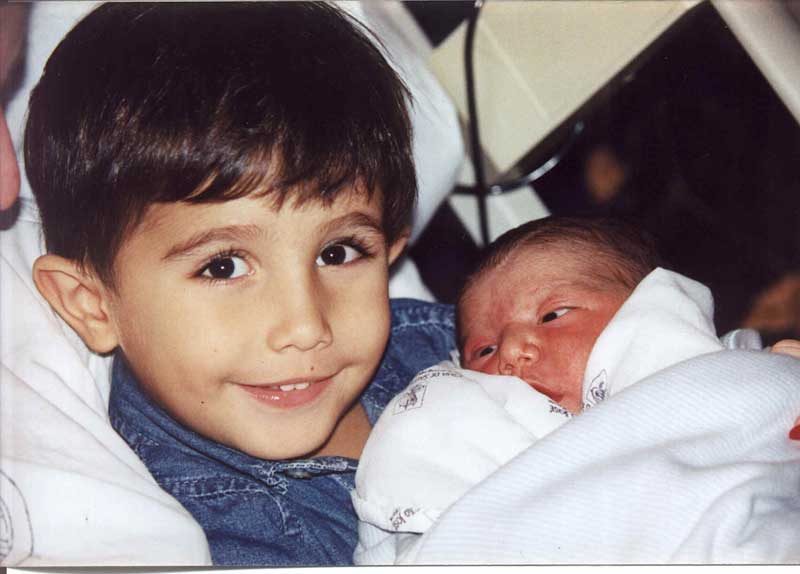 More Photoof Toufan
Hello everybody - I am very proud and happy to present my baby brother :
His name is TOUFAN
Toufan is pronounced "2 fun" which means Storm. I personally chose this name among several suggestions, I'm FUN he is FUN TOO, we are going to make a FIRESTORM.
He was born in The Marvelous City ( Rio de Janeiro) at Casa de Saúde São José at May 30th. year 2003 at 10 hours and 38 minutes under the sign of Gemini , which is also the 9th day of the 3 rd month of the solar calendar ( in Persian called KHORDAD )
At his birth he weighed 3 Kilos and 330 Grams and was 49 centimeter tall.
For the time being Toufan is going to live with me and my parents. He is going to share bedroom with me and my dad , my mom will get the rest of the house, hey - after all she is the only lady in the house, we do show great respect for minority.
You are more than welcome to :
E-mail Toufan: toufan@farahani.com

Call him : +55 21 2295 47 91
Or just write him in the old fashion way :
Av. Atlantica 632 /601

Copacabana - Rio de Janeiro -RJ

CEP :22010-000 - Brazil